MARVELLOUS TOOLS TO CREATE INFOGRAPHICS
Designing an infographic is a useful skill because infographics are a great way to make complex data understandable and visually appealing. However, the problem is, infographics that look like they were simple to make are often anything but.
In this article, we have included tools and apps for creating infographics (both free and paid). Some of them may be suitable for non-designers, as templates and other features make them easy to use. While others are exceptionally professional to handle.
01. Venngage

Venngage is amazingly tailored to the needs of businesses and individuals including students. It uses a drag and drop system to help visualise data. Templates are on hand to help you get started with a range of customisable options. This may bring to life anything you can ever imagine. Alternatively, Venngage's free-form design canvas is also available on hand to let you design the infographic from scratch.
02. BeFunky


BeFunky has an infographic maker in its toolset along with a photo editor and collage maker. You may merely design by selecting a template, customising your theme with images and icons, personalising the infographic by adjusting the layout, text and colours, then save and export.
03. Visme


Visme merely is to 'speak visually'. It may also be used to create presentations, but it's more geared towards creating infographics. This tool is free to use and includes over 100 free fonts, millions of free images and thousands of quality icons. It also provides for options to add video and audio. You can also animate the content to make things more engaging.
04. Cacoo


Cacoo is best for teamwork to edit infographics in real time as it is a cloud-based infographic maker, and its major plus point is collaborative working. Cacoo allows teams to create, edit, and deliver high-quality diagrams online, in real time. It offers a diverse library of templates and shapes with everything you need to create wireframes, flowcharts, network diagrams and much more available through the user interface.
05. Snappa


Snappa is a graphic designing tool that includes a free infographic maker. This one is best for non-designers. Snappa offers pre-set templates that are optimised for social sharing. There are a simple drag-and-drop interface and access to thousands of free stock photos.
06. Canva


Canva is an easy-to-use online tool that is suitable for all manner of design tasks, from brochures to presentations and much more including infographics. It also offers a vast library of images, fonts, icons, and features to choose from.
It includes a dedicated infographic maker that can be used free, with hundreds of free designing elements and fonts and many more premium elements just for $1.
07. Google Charts


Google's chart is sturdy, easy to use, and free tool. You may choose from a variety of charts available and configure an extensive set of options to match the look of your website correctly. By connecting the data in real time, Google Charts may serve as the perfect infographic generator.
08. Piktochart


Piktochart is an infographic designing tool that turns boring data into an engaging infographic with just a few clicks. Piktochart's custom editor lets you modify colour schemes and fonts, insert graphics and upload images. Pikochart's grid-lined templates make it easy to align graphical elements and resize images in the right proportions.
09. Infogram


Infogram is a free tool with a variety of graphs with the option to upload pictures and videos to create appealing infographics. The software automatically changes the visual of the infographic to represent the data, too correctly.
When you are satisfied with the infographic, it allows you to publish it to the Infogram website, embed it into your own website, or share it via social media as well.
10. Mind the Graph


Mind the Graph is specific to be used for scientific infographics and may be used to create illustrations to complement many forms of data for scientific papers. It provides various infographic layouts to design various types of visual illustrations.
Mind the Graph has thousands of icons that are useful for non-scientific purposes as well.
11. Kartograph


Kartograph lets you integrate map infographics onto your digital platform beautifully. Kartograph is a free design tool to create illustrative and interactive maps, with the needs of designers and data journalists. The application doesn't require any mapping service, making it a straightforward framework. There are a variety of maps available to choose from.
12. Animaker


Animaker is a tool dedicated to creating video infographics, and its service is quite better than other available online animation video editing software.
It includes charts, icons and maps, to help you make your data much more exciting and easy to understand.
13. Vizualize


With Vizualize, you can create an infographic resume in one click. It also enables you to take a look at previous examples. The idea behind the development of this tool is to allow people to express their professional accomplishments in a compelling yet straightforward personal visualisation. While infographic resumes may not be right for every situation, they can be a great option in some cases.
14. Easel.ly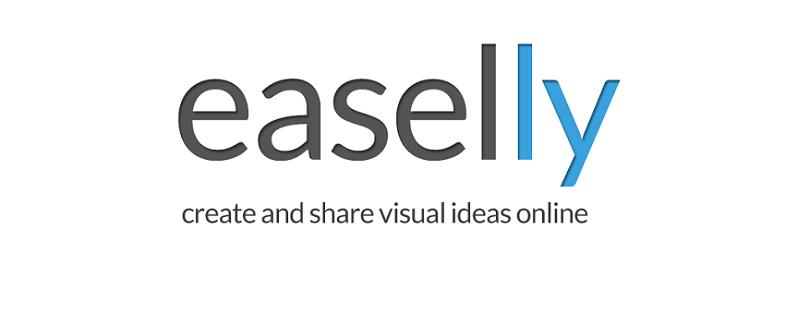 Easel.ly is a free web-based infographic tool offers a range of templates that are easily customisable. It gives you access to a colourful library of shapes, and you may also customise the text with different fonts, text styles and sizes. You may also upload your own graphics and position them with one touch.
15. Adioma


Adioma has a range of free generative templates by which an infographic build themselves around the text and adjust as you add or remove information. There's also a feature that enables you to compare the same data to look in different formats.
16. PicMonkey


PicMonkey is an online image editing tool with a dedicated section for infographics designing. There is also a selection of tutorials to help out the creator, focusing on how to design an infographic tailored to sharing on social media and much more.
ALL THE BEST 🙂